A Year of Fruit
December 31, 2015
As I reflect back over 2015, the first momentous occasion I think of, obviously, was the pregnancy and birth of our third child.
But aside from, you know, adding another human to the mix and all, 2015 was also a great year for Team Brooks because it was the year we focused on the fruit of the Spirit.
Each month we focused on a different "fruit", plus a few bonus attributes at the end of the year. We planned activities surrounding it, prayed about it, and memorized a Bible verse to help us remember it. (Backstory found in this post.)
Now that 2015 is coming to a close, I wanted to share how our "un-plan" panned out with the hope that this is somehow helpful for you and your littles going into the coming year because, unlike a lot of plans we try to execute with 3 small children, this one was actually awesome.
Here's what we did:
January
Focus: Overall view/defining of "fruit of the spirit"
Memorize: "But the fruit of the Spirit is love, joy, peace, patience, kindness, goodness, faithfulness, gentleness, and self-control." Galations 5:22-23
Activities: order/play with these fruit stickers that have a nice 1983 vibe, learn who the Holy Spirit is and how he is different than the ghost on Chuck & Friends
February
Focus: Love
Memorize: "For God so loved the world that he gave his one and only son that whosoever believes in him shall not perish but have eternal life." John 3:16
Activities: mail love notes to our friends, look for examples of love in the world, make verbal lists of all the people who love us
March
Focus: Joy
Memorize: "This is a holy day of the Lord. Don't be sad, for the joy of the Lord is your strength." Nehemiah 8:10b
Activities: get zoo memberships, defeat the "grumps" with dance parties, answer the question, "What brought you the most joy today?", talk about choosing joy even when we don't feel happy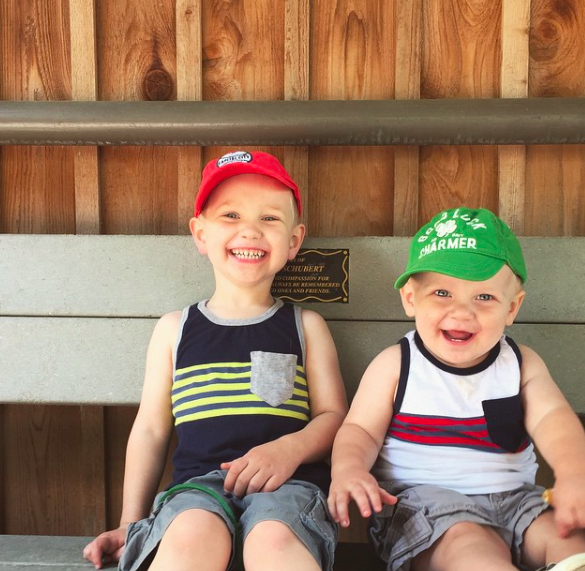 April
Focus: Peace
Memorize: "Let the peace of Christ rule in your hearts." Colossians 3:15a
Activities: burn/diffuse lavender candles/oil, listen to calming music, schedule "quiet time" into each afternoon, talk about how to be peacemakers, thank God for the peace he gives even when things are sad or scary
May
Focus: Patience
Memorize: "But if we hope for what we do not see, we eagerly wait for it with patience." Romans 8:25
Activities: plant a seed and wait for it to grow, set a timer before an activity begins to practice waiting (or identify natural moments of patience like waiting for the lifeguard break at the neighborhood pool)
June
Focus: Kindness
Memorize: "Be kind and compassionate to one another, forgiving each other just as in Christ God forgave you." Ephesians 4:32
Activities: random act of kindness (in our case, handing an envelope full of Six Flags tickets to a family at Kohl's…perk of a husband with a career in theme parkery), choose toys and clothes to donate, celebrate and reward unprovoked moments of kindness between siblings
July
Focus: Goodness
Memorize: "Taste and see that the Lord is good. How blessed is the person who trusts in Him!" Psalm 34:8
Activities: read a Psalm a day (from this book) and discuss the ways it teaches us of God's goodness, choose the song "Good, Good Father" by HOUSEFIRES as the theme song for the month, "taste" that the Lord is good through lots of donut consumption, "see" that the Lord is good through a nature hike
August
Focus: Faithfulness
Memorize: "Let us hold unswervingly to the hope we profess for he who promised is faithful." Hebrews 10:23
Activities: pray faithfully each day for daddy/each other from head to toe (with the fantastic printable pictured below), recognize God's faithfulness in new life (because baby brother was born this month – great timing)
September
Focus: Gentleness
Memorize: "Gentle words are a tree of life." Psalm 15:4a
Activities: don't kill practice "gentle hands" with newborn brother, watch/maintain caterpillars during metamorphosis (we actually got a butterfly kit from Insect Lore as a gift – perfect timing again – and it was SO GREAT)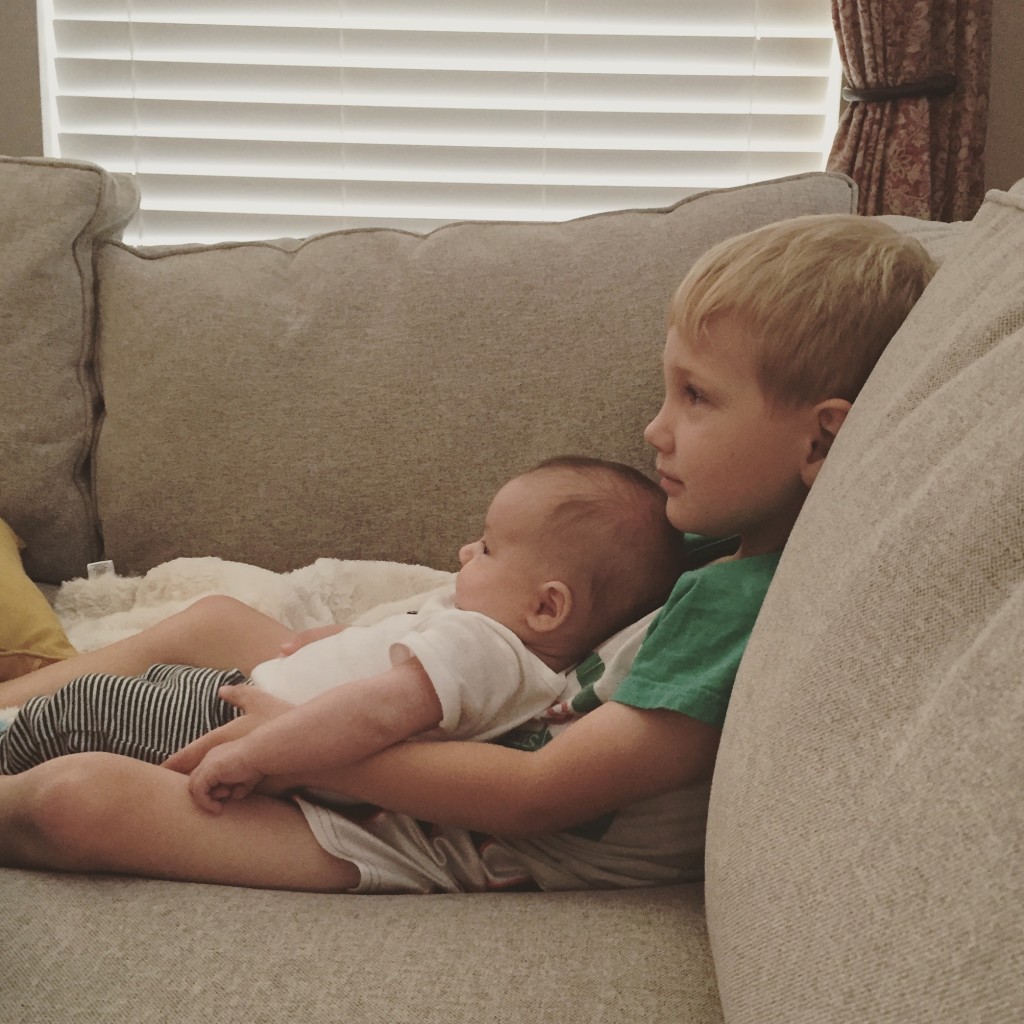 October
Focus: Self-Control
Memorize: "A fool expresses all his emotions but a wise person controls them." Proverbs 29:11
Activities: no TV/electronics during the day, use words instead of fists to communicate with brother, practice regrouping when out of control by standing completely still (with hands clasped and feet together) and counting to 20
November
Focus: Thankfulness
Memorize: "Give thanks to the Lord, call on His name; make known among the nations what we has done." 1 Chronicles 16:8
Activities: "thankful" tree, make/deliver cookies to police officers, identify and write thank you cards to people in our lives that exhibit each fruit of the spirit
December
Focus: Contentedness
Memorize: "Every good and perfect gift is from above." James 1:17a
Activities: look for God at work (idea from the book "God Gave Us Christmas"), practice good stewardship by taking care of and enjoying toys we already have, take treats to the neighbors in celebration of Jesus' birth
I'm not gonna lie…compiling this post and looking back over this year brings me all the smiles.
Our personal highlights are mostly centered around hearing the boys digest what we were learning.
Like when my (then) 3 year old said, "That little boy just handed me the toy I dropped. That was love, wasn't it?" Or when my parenting would get called out because I wasn't "using gentle words". Or when I overheard my oldest patiently explaining to his brothers how the trees changing colors were examples of "God at work".
We don't do a lot of things well in this house, but our Year of Fruit was one. It was a wildly successful experiment that we all got excited about. "What's our fruit this month, mommy?" became my new favorite question.
It wasn't successful because we rocked it out (we didn't), it was successful because when your family intentionally begins looking for Jesus, he totally shows up in the most unexpected ways. 
I hope this is helpful and – at the very least – something you can take and run with for yourself.
In closing, imma need every eyeball to view this compilation video of (some of) the verses we memorized because THIS IS THE CUTEST THING IN THE HISTORY OF EVER.
2016, we're all fruited up and coming straight for you.