Moving Day's Eve
December 20, 2013
Moving day 1999:
My family was moving from Nebraska to Tennessee and, on the day we were to depart, my oldest and favorite chinchilla decided to bite the dust. (More like he was nibbling the dust and the moving truck driver had to take him out back and finalize the process.)
1. Yes, I had chinchillas. 3 regular, 1 inbred.
2. It was a bad moving day.
Moving day 2013:
I'm 6ish weeks from birthing a child, our other child is handling the chaos by sprinting through the house adding his bath trumpet to the dishes box and unpacking the bathroom towels, Taylor is working, and my mom is in town to keep us all sane.
Well, actually, today is moving day 2013. I can't vouch for what all today holds, but I can tell you that moving day's eve yesterday was exciting enough.
10AM: Pick out paint at Home Depot. Cry a large amount o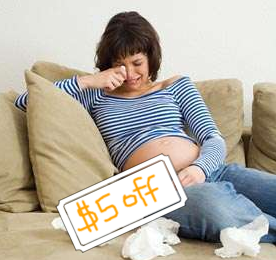 f very large, hormoney tears when the cashier refuses a $5 off coupon.
11AM: Guest toilet starts gurgling when the dishwasher is turned on. No big deal – only 1 more day/night here. Tell everyone to use master toilet.
12:30PM: Paint a dresser for Beckett's new room while he's down for a nap.
12:45PM: Check on Beckett in his room, lock myself, him, and the dog inside. Yell for my mother who is using a hand sander in the garage.
1:00PM: Mom still hasn't heard our pleas, begin to look around for sustenance. Wonder how much liquid is in a baby wipe and whether it's safe to drink. Check for morsels of food hiding under the bed.
1:05PM: Hear guest toilet begin to overflow from behind locked door. Disregard the fleeting thought that toilet water might be better to survive on than baby wipe liquid.
1:15PM: Mom finally hears us between sanding sessions. Rescued.
2:45PM: Receive notice that a 4th package containing Christmas presents was "undeliverable" by USPS. Curse them, the government, and the postmaster.
4:00PM: Master toilet starts gurgling and overflowing. All toilets in the house now unusable.
4:30PM: Drive to Starbucks for lattes and cookies bathrooms. Drive home.
4:35PM: Drive back to Starbucks to find missing garbage truck toy.
5:30PM: Taylor gets home. Standing water around the edges of the house leads to shut off of all water.
6:30PM: Family shower and toilet usage at a friend's house. Return home to finish packing.
8:00PM: Go to the bathroom. Remember mid-pee that toilets don't flush. Confess to unimpressed Taylor.
9:00PM: Drive to my brother's house to spend our last night in the old house…not in the old house. Working toilets trump sentiments.
Chinchilla, schminpilla. Moving day's eve 2013 trumps the trauma of '99.
Maybe the only success story from yesterday was this little project for Beckett's new transportation-themed room. Here's a peek. I'm in love.
But TODAY.
Today is the day we officially relocate.
We're already up and at 'em this morning and, aside from a surprise transmission problem with my car leaving the Starbucks bathroom at 6:45 in the morning (!!!) and the fact that it is currently raining (!!!!!), all is going well.
Adios old rent house, hello beautiful new house with excellent plumbing.
Wish us luck. Or maybe survival. Yea. Wish us survival.